GTC's 2020-2021 Teacher of the Year, Mrs. Lavon Hutchins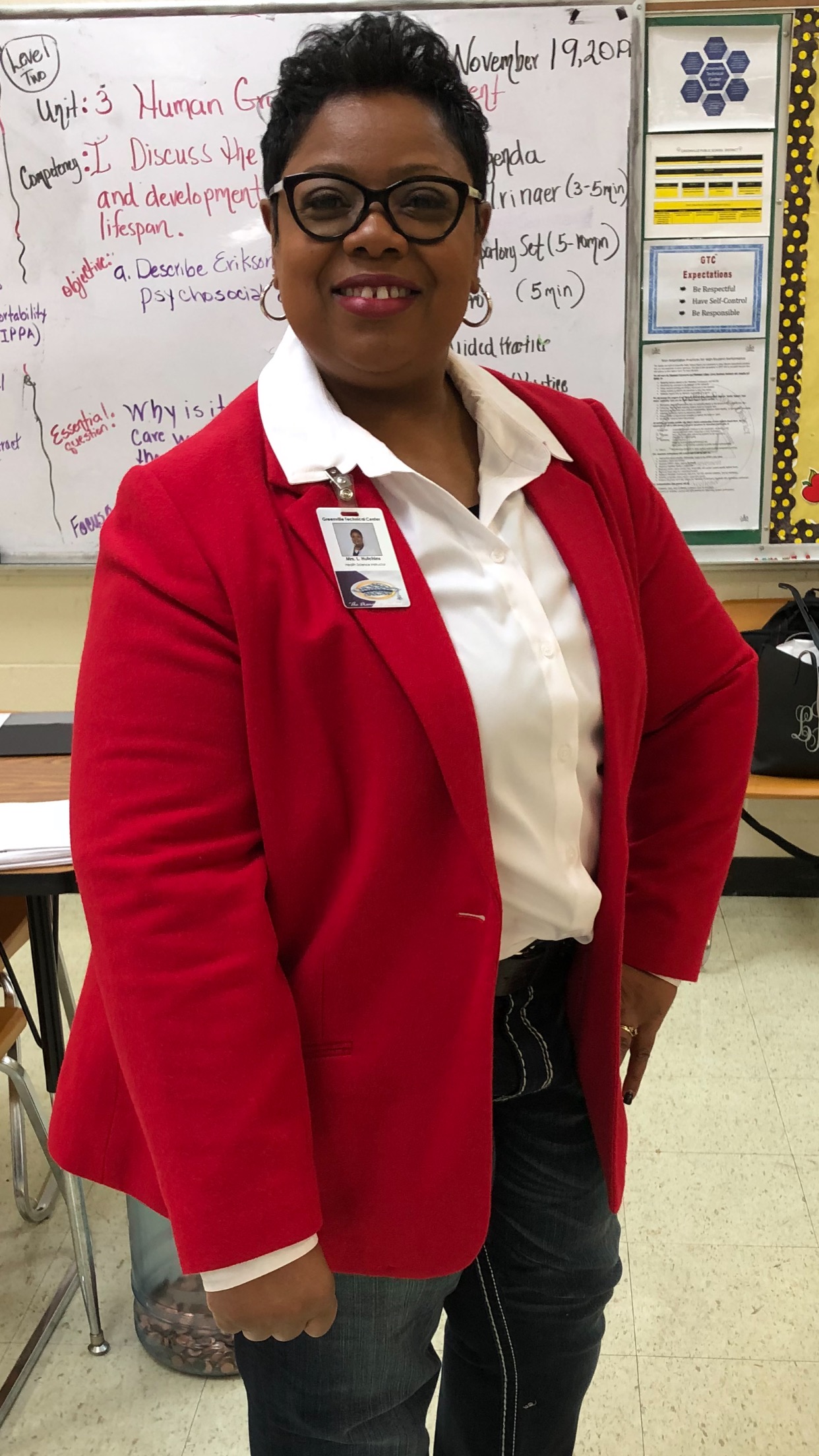 Safety + Supervision + Scores = Student Success
Dear Parents, Guardians, and Community Members:
I am honored to have the opportunity to lead the Greenville Career and Technical Center, a diamond in the Delta with such a rich tradition of education and excellence. I am excited and eager to bring my skills as an educational leader to the Technical Center and work with you as a partner in education to ensure the success of every student.
Along with the teachers and staff, I will work hard to continue the legacy of success established by building strong relationships with parents, students and community partners. Our focus is Workforce Readiness, College and Career Readiness, and industry certifications that prepare students for the changing demands of the job market.
This year is going to be amazing, as we continue to provide academic experiences for our students that are rigorous, relevant, and build relationships. As Director, it is important to me that everyone who steps through our doors-teachers, students and parents-are excited to be here! This attitude enables us to meet the challenges of academic excellence, as well as help them to build relationships while making real-world connections. I look forward to working with you as a team to help each student at the Greenville Career and Technical Center meet their goals and have a successful school year!
Tajuan Johnson, Ed.S
Career and Technical Center Director
Greenville Public Schools